TSP Projects
Powering TSP Projects to a new era of growth with a joined-up marketing strategy
The challenge
An award-winning rail, transportation and energy engineering and consultancy business, TSP Projects needed to improve the consistency of its brand and communications across the business. Based in York, it employs more than 400 people across the UK and wanted to strengthen its position and reputation to provide a platform for growth.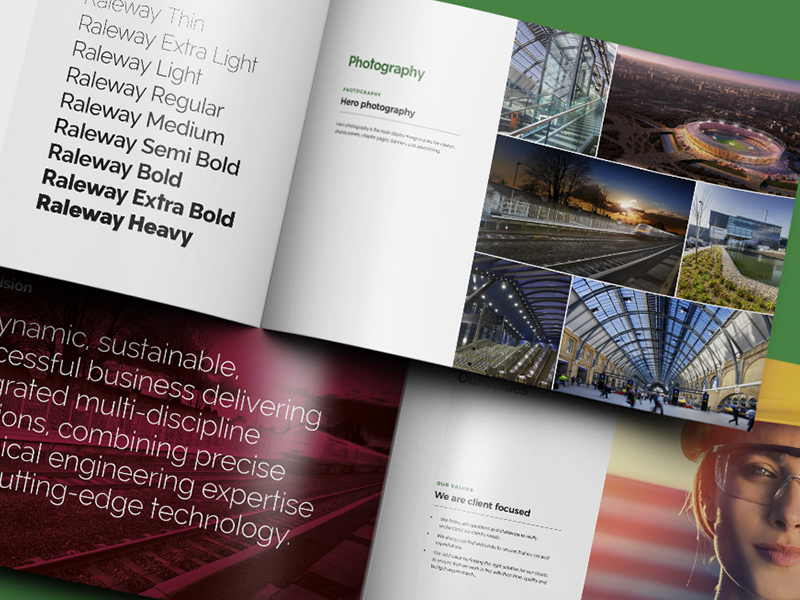 Our solution? Create engaging brand & marketing materials and align communications
We worked closely with the directors and senior managers to create the company's brand identity and guidelines. This included guidelines on using the logo, brand elements and photography, as well as key messages about the business and tone of voice, plus templates for internal and external documents to ensure all company communications would be professional and consistent.
We developed new, engaging marketing collateral for events and exhibitions and streamlined the company's day-to-day internal and external communications as well as helping them to develop their in-house team.
"The Intandem team worked with all our people to deliver an invaluable, strategic approach for our marketing and communications. Whilst providing support and expert advice, they helped us to develop our in-house marketing and communications resource and established a consistent brand identity across the business."
Craig Scott • Managing Director • TSP Projects