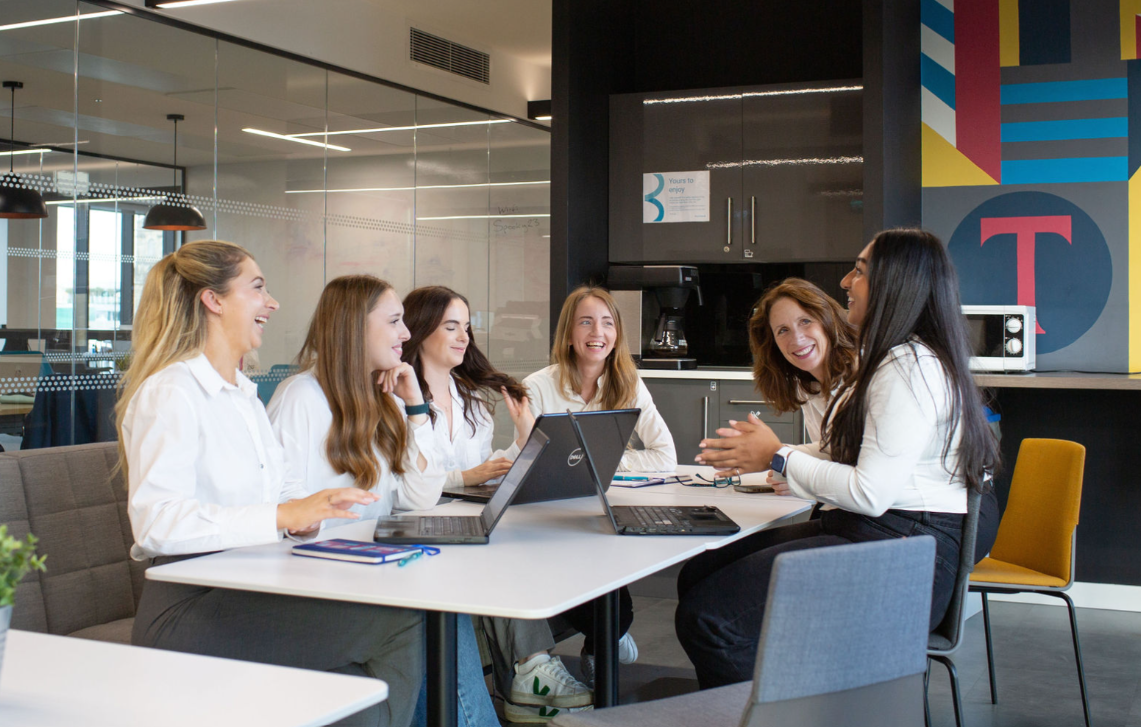 If two people do something Intandem, they do it together.
We get under the skin of your business, find out what really makes it tick and build a long term partnership to achieve success.
We will take the time to understand you, your organisation and what you are trying to achieve. Being an external resource means we can be objective, and we often help our clients 'step outside' their organisation and see things from a different perspective. We are passionate about our work and we want that energy to transfer to your business and your success.
We work as the 'central cog' driving, delivering and coordinating your communications to make it happen and generate results
We can help you in three ways
Strategy, planning and guidance
We work with you to develop a strategic communications plan, then we're on hand to guide and work with your team so that your marketing and PR investment achieves your business goals.
Creating and telling your stories
We uncover the stories at the heart of your business and help you to share them with the people that matter most, using a combination of PR, blogs, website content, social media and more.
"Thank you for the brilliant results you've helped us to achieve in York. Your expertise has been invaluable, and we've thoroughly enjoyed working with you and the team."
Maxine Sackey • Senior Consumer PR Manager • TalkTalk
"Working with Intandem has been a true pleasure. They understood our needs straight away and worked hard to define our brand, soon becoming an integrated part of our team. I couldn't recommend Intandem Communications anymore!"
Emma Warren • Business Development Coordinator • The Retreat Clinics York
"We first contacted Intandem for help with our overall marketing strategy. They created and implemented a comprehensive marketing plan. Each team member has been a pleasure to work with—knowledgeable, personable, and highly supportive. They have helped us gain clarity and focus for the future. Working with Intandem has been invaluable to our team and business."
Sally Robinson • Founder & Owner • AmpleBosom
"Intandem expertly supported hyper-local PR, community engagement initiatives and events in York during my time at TalkTalk. They became a valuable extension of our team. They're friendly and approachable and are always enthusiastic about helping to solve a comms conundrum, add some spark to socials, or power up a PR plan."
Helen Fletcher • Copywriter & Marketing Specialist • TalkTalk
"The Intandem team have done a fantastic job supporting Winning Pitch. They are efficient, proactive and responsive. I cannot fault their approach in delivering exactly what we needed, their expertise and adaptability was invaluable, particularly as we underwent changes in our company. It would be a pleasure to work with them again."
Jim Keane • CEO • Winning Pitch
"Thank you for the brilliant work on my logo refresh and social media management. Your experience and friendly, helpful attitude meant you were a pleasure to work with."
Simon Tee • Managing Director • Bamboofeet