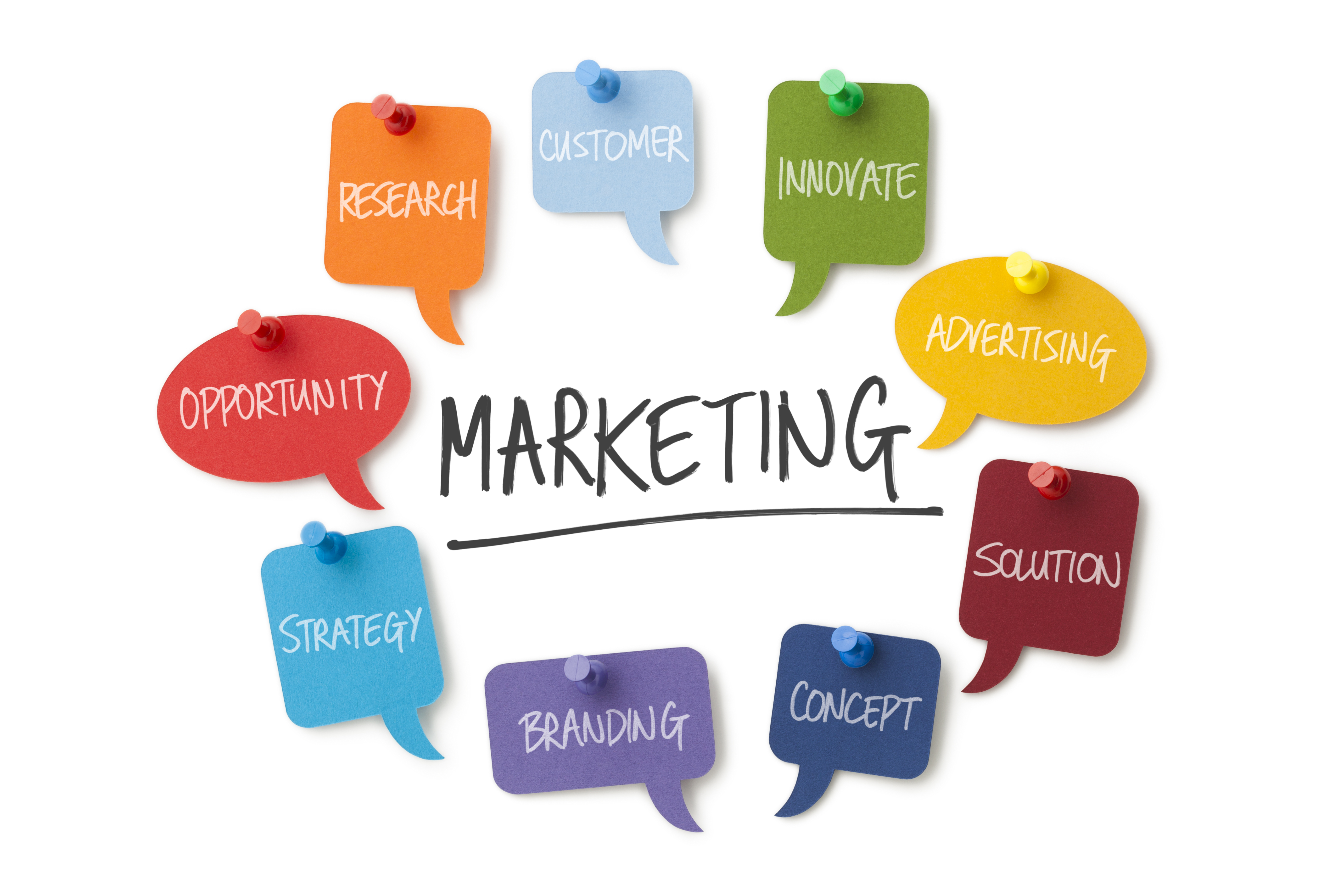 June 1st, 2016
What is Marketing?
Everyone talks about the importance of marketing for any business, but how many people really understand what marketing is?
Some think it's all about the way a business looks: its logo, corporate colours – its 'brand'. Or about the 'mission' and 'values' of a business. Others think it's about generating sales leads, from creating brochures to designing adverts.
All of these are elements of marketing – they are manifestations of the purpose of marketing – but they are not the whole story. Marketing strategies are not something you can add on to a business plan or strategy as an afterthought. It needs to be integral to everything your business does. To understand why, you need to understand what marketing really is.
Here's the official academic definition of marketing from the CIM (The Chartered Institute of Marketing):
"Marketing is the management process responsible for identifying, anticipating and satisfying customer requirements profitably."
So marketing is a 'management process' – not something you can ask your office administrator to do when they have a bit of spare time.
Fundamentally, marketing is about understanding who your customers are, what they need and what they value. Identifying your customers' needs and working out how your business can fulfil those needs is the role of marketing – so you can see why it's key to the success of any business. With no customers, you have no business.
Content marketing is and has always been about strategic thinking – about who your customers are and how to communicate with them in the most effective way to encourage them to buy your products or services and not only that, it is about identifying the best market opportunities for your business and makes sure you are aligning your products and services with them.  The media technology used to communicate those messages may have changed over the years, but the essence of marketing, and its purpose, remains the same.
So 'digital marketing', for example, is simply the use of marketing campaigns, websites, social media marketing, search engine marketing, viral marketing, emailers and other 'digital channels' to get your messages to your target customers. It's still marketing, just done in a "digital" way, and is known as a digital marketing strategy!
Marketers always need to be aware of your target customers' preferences and habits, so you can put your messages in the right places.  If you know, because you have conducted market research, what magazines people read, what TV programmes they watch, what websites they visit and what social media they use, you can devise a search engines campaign and communications that target those media and appeal to those consumers.
All of the collateral associated with marketing, from brochures and press releases to blogs and websites, are simply the delivery mechanisms of an effective marketing strategy – they are the formats used to get your messages directly to the right consumers. Similarly, the way your business is branded, the language you use and the look and feel of your marketing materials, including social media marketing, must also be designed to appeal to the right target audience and develop brand loyalty.
These days no one has all of the skills to deliver every element of a carefully crafted, marketing mix; event a marketing department. Marketing refers to a collaborative process, drawing on the creative talents and expertise of multiple professionals and you need a team of people from graphic designers, copywriters and web developers to creative directors, photographers and branding specialists. Delivering a successful marketing strategy, including digital marketing, requires a joined up coordinated approach. At Intandem, we strongly believe that it is the strategic project management side of marketing that adds real value to your business. Working in this way will help you to deliver quality content to the right people, at the right time, in the right way.
So, summing all this up, our own straightforward definition of marketing is:
"Marketing is about knowing who your customers are, understanding what they need and telling them how you can fulfil those needs in a way that encourages them to buy from your business."
Simple!