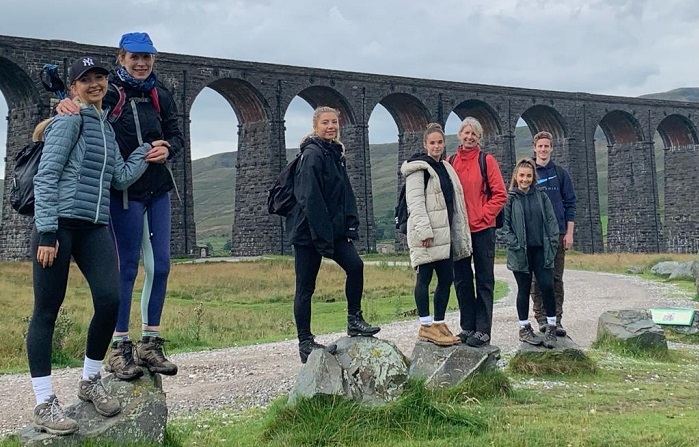 July 29th, 2022
Team Intandem reach a new peak
We returned to the Yorkshire Dales this month, for our annual team day with Employee Engagement specialists Pro-Development. This time it was to climb the highest of the three Yorkshire Peaks – Whernside, having climbed Pen-y-ghent last year. The focus of the day was strengths-building, being bold and brave, and team bonding - as well as well-being in the beautiful great outdoors of Yorkshire.
Our day was facilitated by Will Matthews and Lee Newbould both trainers from Pro-Development. As we climbed the mountain, we shared our strengths, weaknesses and what makes us who we are both individually and as a team. We talked about limiting beliefs, learned about one another and the value we each bring to the team.
It was fantastic to get some time away from our screens, take in the beautiful Yorkshire scenery and face the challenge of Whernside together. Looking out from the top literally helped us see the 'bigger picture' as the views were stunning. We even managed a 'mindful minute' listening to the sounds of nature and learning to slow down. We returned to the Leeds office feeling stronger as a team, refreshed and ready to push forward with both our own and Intandem's ambitions.