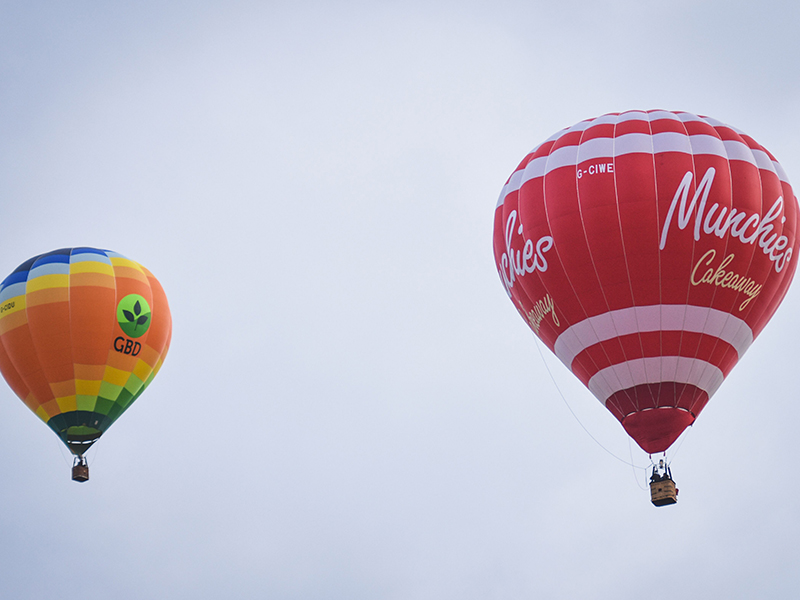 October 15th, 2019
Getting York Balloon Fiesta off the ground
Despite the wet weather this year, it was great to be a part of the York Balloon Fiesta thanks to our client TalkTalk, who have sponsored the Fiesta for the past three years.
Being a business based in York, events such as this are very close to our hearts, and we really admired Oliver Webb and Damian Torrington, two amateur hot air balloon enthusiasts, who got it off the ground 'literally' in 2017.
Now one of York's biggest free events, it has been taken over by outdoor events specialists, Events and Attractions Ltd. and this year featured fun tribute acts, a fairground and, of course, the all-important hot air balloon show.
Attracting tens of thousands it's a fantastic opportunity to showcase York not only to visitors to the show, but from further afield and this is where our work with the PR and social media comes in. Our job was to organising the media and interviews and get them up in a hot air balloon so they could get that all-important shot of York from a hot air balloon.
This might sound easy, but the balloons can only fly when the weather conditions are right, and in 2017 and 2018 we were lucky enough for this to happen. We were thrilled to see BBC Look North and ITV Calendar, The Telegraph, The Yorkshire Post and local journalists and photographers take to skies so they could capture the spectacular views.
We hope the event will continue for years to come and people from all over the world can delight in the beautiful images of hot air balloons over York and Yorkshire from the ground and the air.