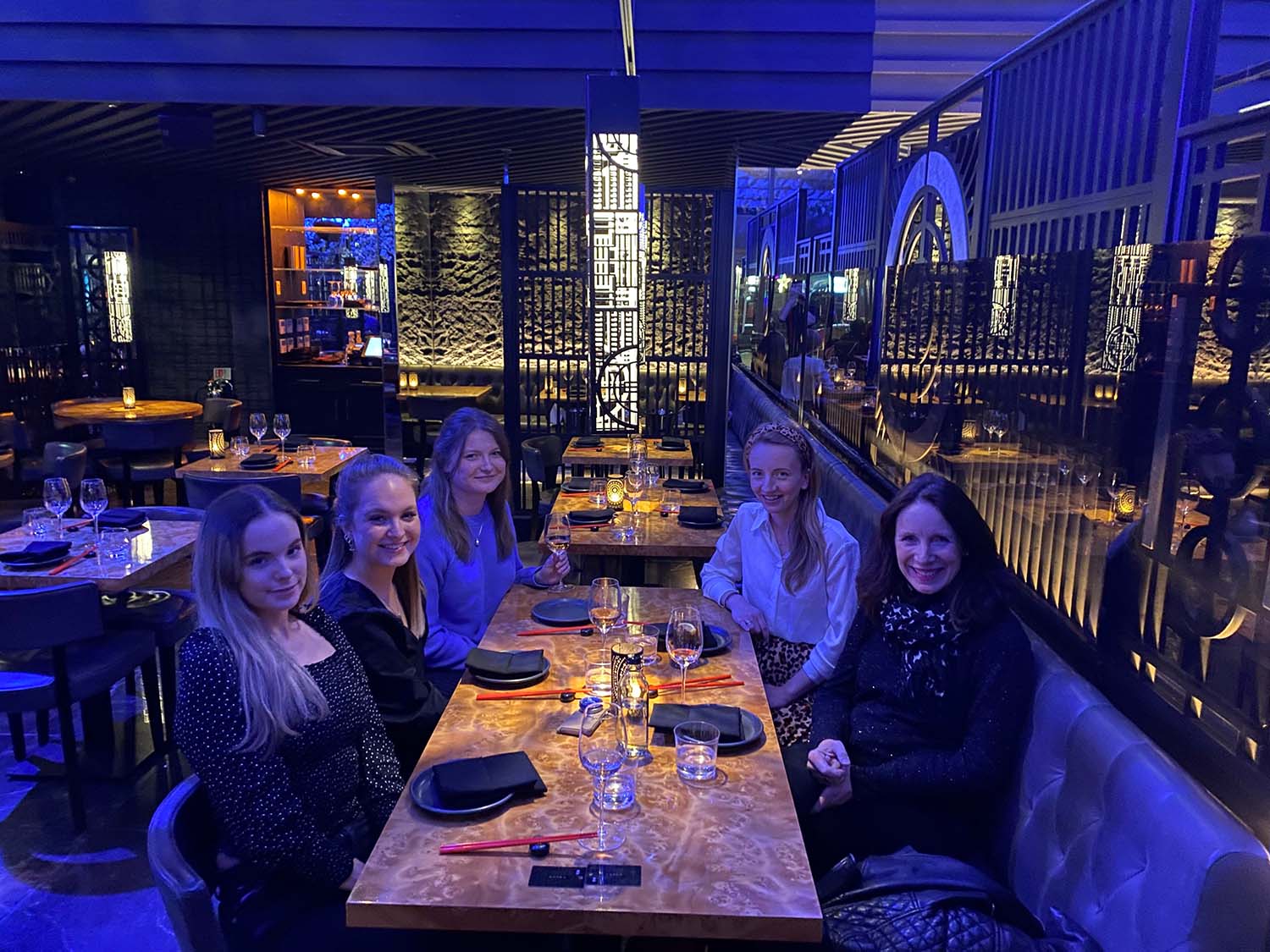 December 10th, 2021
Celebrating Anniversaries!
Team Intandem celebrated a number of milestones last month, with a team dinner at Tattu, Leeds.
Our Senior Account Director, Alex, has been with Intandem for six years, having first started as an Account Manager in 2015, and our Account Director, Lottie, has been with us for five years having joined us as a graduate straight from York St John University.
We were also celebrating Lauren's two year anniversary and her recent promotion to Account Manager. Having worked from home during the pandemic, she is now based in Leeds and loving our new co-working space, Platform.
She said: 'I feel I have really grown since joining Intandem, not only my marketing and PR skills, but also as a person. We work very closely as a team, and I feel supported. I am also loving being part of a leadership course that, although challenging, is helping my confidence which is growing all the time. The last two years have been fantastic, and I am excited to be part of a brilliant team as it grows."
We have also watched Rebecca, our Marketing & PR Assistant, who has worked with us part-time for a year alongside studying for her MSc in Global Marketing, grow and develop – what an achievement! We wish her well in her next venture.
And on to 2022 – We will be welcoming new members to our team next year and Intandem will officially be 20 years old so we will be making it a whole year of celebrations! Rachel, our Managing Director, will be reflecting on her incredible journey since she started the business in 2002.
Rachel said: "One of my greatest pleasures since I started Intandem, has been learning how to bring talented people together to make a fantastic team. I love being part of the team. When you find that sweet spot, and it all 'gels', you create something magical which radiates out to everyone we work with. And you have a lot of fun! There will certainly be a party to celebrate this in 2022"