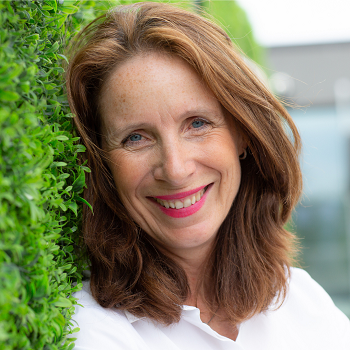 by Rachel Goddard
November 15th, 2023
The role of PR in an economic downturn: Can it be your secret weapon for success?
In times of economic uncertainty, PR and marketing budgets are often threatened and sometimes seen as easy budgets where cuts can be made.
Whilst making cost savings can help a business get through a rocky patch in the short term, what is the right thing to do for longer term success even when times are tough?
Over the past 21 years, we've worked with hundreds of businesses across Yorkshire and the UK, and we've seen those businesses that have allocated both time and resources to PR and those who haven't.
It is no surprise that those who continue to invest during uncertain periods have emerged both stronger and more resilient and so here's some of the reasons..
Reasons to invest in PR during an economic downturn:
Stand out from the crowd
By investing in PR, you're getting your story out there and highlighting what makes your business different. It can help reach a wider audience and get seen by more people than those in your existing customer or fan base. You're also likely to be on of the few businesses choosing to invest in PR, allowing even more space to grab attention and communication compelling stories that set you apart from competitors.
Build customer confidence
Customers are more likely to trust and engage with a business that has a strong and positive public image. A good PR strategy can build relationships with your customers, establishing your brand as a reliable and credible source and ultimately positioning you as an expert that your target audience can turn to for help or advice. This is especially important during an economic downturn when spending may be tight, as it allows customers to feel comfortable as to where their money is going to.
Build trust internally
A well-executed PR strategy can internally align your business, enabling you to get your stakeholders, including your suppliers and staff all on board with your core values and key messages. Not only does it create a harmonious work environment, but it also generates a sense of security and assurance about the business, both inside and out resulting in more employee satisfaction and staff retention. This, in turn, will be positively reflected externally to your customers.
Establish your position for the future
Investing in PR during these times also benefits for the long-term growth of your business. By utilising PR now, you're not just able to generate sales, but also build trust with your audience and generate a genuine connection that will solidify your reputation and relationship for the long-term.
What if you didn't invest in PR?
Without investing in PR, your business can start to blend in with the rest. Standing out becomes the challenge and your unique selling points might get lost within the noise. You may find yourself behind competitors who did invest and miss out rewards when the market improves.
Investing in PR during an economic downturn might feel counterintuitive, but the benefits can outweigh the risks. It helps you stand out from the competition, strengthen your position and builds trust with stakeholders. Remember that the benefits of continued investment can be felt both in the short- and long-term.
If you would like to find out more about investing in your PR strategy, get in touch with us!