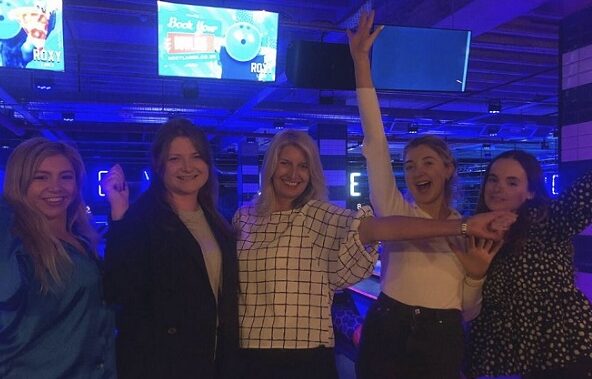 May 17th, 2022
Farewell and thank you Lottie
It's been a week of mixed emotions as this our Account Director Lottie Logan's last week at Intandem!
Having arrived as a graduate from York St John University, six years later she is leaving, having landed a fantastic job in Media Relations for the global professional services business, EY in London.
We are all feeling a little sad about losing a close member of our team who is highly valued by our clients and huge support to the business, however we are happy for Lottie that she has landed such a great opportunity.
To give her a proper send off, we had a lovely evening celebrating Lottie's time at Intandem with a competitive game of bowling at Roxy Lanes (which she won!) followed by a team dinner at Bill's to commemorate her final week with us.
We're all so proud of Lottie and her achievements since joining Intandem and wish her the very best of luck in her new role. Watch this space for more news about the team…coming soon!