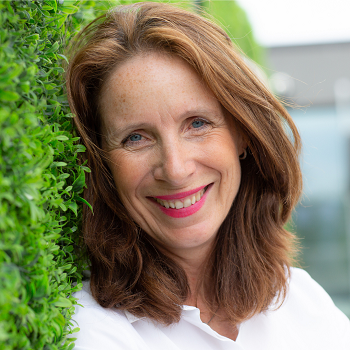 by Rachel Goddard
April 15th, 2016
Stephanie's experience at Intandem
As we move towards what looks to be a busy summer at Intandem, we're on the lookout for an ambitious, hard-working and intelligent graduate to join our team.
We recently welcomed Stephanie, a second year York St John student, into our office for her three week work placement and here is what she had to say about her time at Intandem…
My experience behind the scenes of a PR and Marketing company
"In my second year of International Business Management at York St. John University, I was asked to do a three week placement in an organisation of my choice for one of my modules. I decided I wanted to find a placement either in Event Management or in Public Relations and Marketing and so, started a long search for companies that would accept somebody for a work placement.
When I was carrying out my search, Intandem Communications website really stood out. Rachel, Liz, Alex and Jo's smiling faces really gave off the impression that it was a great place to work and with the various services they offer to their clients, it seemed like a great opportunity to learn a lot of new skills, and this was of course confirmed later on.
After emailing a lot of companies, and receive a lot of them saying help was not needed at the moment, I secured an interview with Rachel on the following Monday, and began my placement a day after.
My first week was quite stressful, this was the first time I had ever "worked" in my life and I wanted to complete all of my given tasks as perfectly as possible. This of course, was not always manageable as you have to be able to find your way through the labyrinth of client and company files until you actually find what you are looking for. I remember thinking the atmosphere in the office was lovely as my "colleagues" always greeted me with a smile and helped me with any problem I had. I also remember how amazed I was by Rachel as I would see her going from one meeting to the other, managing all the work she had without forgetting anything but also always having the time to stop and ask her employees and me how we were doing and making sure everything was alright.
My second week was more relaxed as I got used to my new job. One of my main tasks has been to work on the Intandem website. Even though their clients do come first, PR and Marketing companies cannot forget to do their own communication as well. I also had to do some research on Intandem Communications and Rachel. That is how I found out about her winning awards and being chair of the York Professionals and it impressed me how somebody who had managed so much in her career could be so down to earth and kind.
My final week felt almost normal as I was now used to answering the phone, taking messages, sorting out press releases and client pictures. I was able to create and sent the company's monthly newsletter and post blogs written by Alex and Rachel on their website. I also got to experience what it was like to do invoicing and how much work was put in for each client. What may seem like an easy task of writing 200 words for an "about us" page can take up to a few hours as there are always changes that have to be made in order to achieve the standard you would expect from a company like Intandem.
All in all, I have really enjoyed my time at Intandem Communications and frankly I am quite sad that it had to come to an end. I have improved on so many skills and I have loved working with such kind people. The work experience has definitely helped me make up my mind about what I would like to do after my degree and PR & Marketing is definitely at the top of my list now."