Lightspeed Broadband
Bring gigabit broadband to the East of England with LightSpeed Broadband
The challenge
A new internet service provider LightSpeed Broadband wanted to quickly build its profile with a range of different audiences including the telecoms industry and investors, potential customers and local communities as it started the roll out of its full fibre Gigabit broadband network across the East of England early in 2021.
On a mission to reach 1 million homes by 2025, it is working in 32 market towns across Lincolnshire, Norfolk, Suffolk and Essex.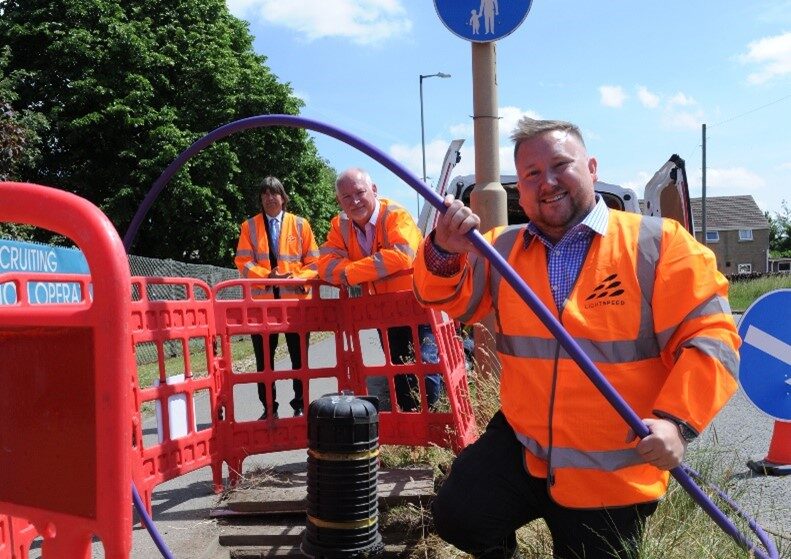 What was our solution? A national PR, content and social media strategy
Working closely with the senior team, we have developed a PR, content and social media strategy to reach national industry and investor audiences, as well as local and regional consumers and to position LightSpeed as the East of England's leading regional internet provider.
The company has expanded rapidly from three to more than 120 employees, and we are working closely with their in-house marketing, branding, and sales teams, as well as other external agencies, to develop and deliver their PR and content alongside integrated digital and social media campaigns.
Our work includes helping to develop an extensive programme to engage with the local communities in the towns where there are working, and helping to generate news stories, blogs, videos, and social content aligned with the company's brand concept of being fast, fun and stress- free.
Our impact In the first 18 months
72
pieces of media coverage across industry, regional and local online and print publications
733%
increase in social media followers
"I wanted to take this opportunity to thank you for all your inspiration, support and hard work to turn our vision for LightSpeed into a business that is known and recognised in the East of England- You have been there with us every step of the way from the very start and so a massive THANK YOU."
Joanne King • Chief Customer Officer • LightSpeed Broadband