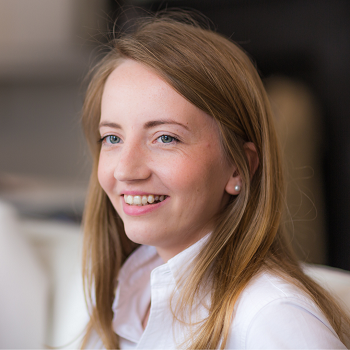 by Alex Calvert
February 12th, 2019
What Can Yoga Teach Us About Business?
I know, I know, it sounds like I've turned into one of those people who preaches about yoga and mindfulness and 'finding themselves'. I haven't, I promise.
I did, however, think it would be interesting to share my insights into what doing 30 days of yoga has taught me, and how I think this can be translated into our businesses.
January is typically a month for reflection and planning and, as I embarked on my yoga 'journey', that's exactly what we were doing at Intandem. After a very busy few months before Christmas, January was earmarked as the time for creating our 2020 vision.
We were also working with our clients, putting together their strategies for a successful 2019, so a lot of my time in January has been spent planning, for both clients and Intandem.
So, how do I think yoga has helped?
Having made a significant, yet achievable commitment to do something for 30 days I had a clear goal and target – a focus to get me through the 'January blues'. Of course, we all know that we need to have clear goals and objectives (nothing new there) but, it has made me realise their importance on a personal level. Having that clear goal has kept me on track, knowing that I was working towards something that I cared about and would be proud to have achieved.
I've found some days harder than others, making the time can be difficult when there are lots of other 'urgent' tasks that need to be done.  How many of us are guilty of doing this at work? Putting off the important, meaningful things to deal with the urgent, but perhaps not as important, tasks.
We often feel guilty, or self-indulgent for spending time on ourselves when there are other things to be doing but setting aside just a small about of time for yourself, can make a huge difference to your mindset, your perspective and your mood.
Sometimes, when we have a challenge at work, a complex project or a challenging client, it's easy to get stuck with your head down battling to get the job done when in fact it might be better to take some time out, to step back and ask ourselves, 'What's the purpose of this? What are we trying to achieve?'
It's also reminded me that small changes can make a bigger difference than you think. I didn't start my 30 days expecting a great change, either mentally or physically, however, just a couple of weeks in I definitely started to notice a change in my energy levels and positivity. I think the power of small changes can be the same for businesses. Sometimes people think they need to make a radical, groundbreaking change for it to have an impact but sometimes changing the smallest things can have a big difference, especially when it's part of a bigger picture strategy - it doesn't always have to be complicated!
So, whilst I can't promise to keep up with a daily yoga practice, I will take what I've learnt and hopefully put it into good practice at Intandem. Value time spent on yourself and the business, take time to pause and reflect, and know that you'll feel amazing when you've achieved your goals!