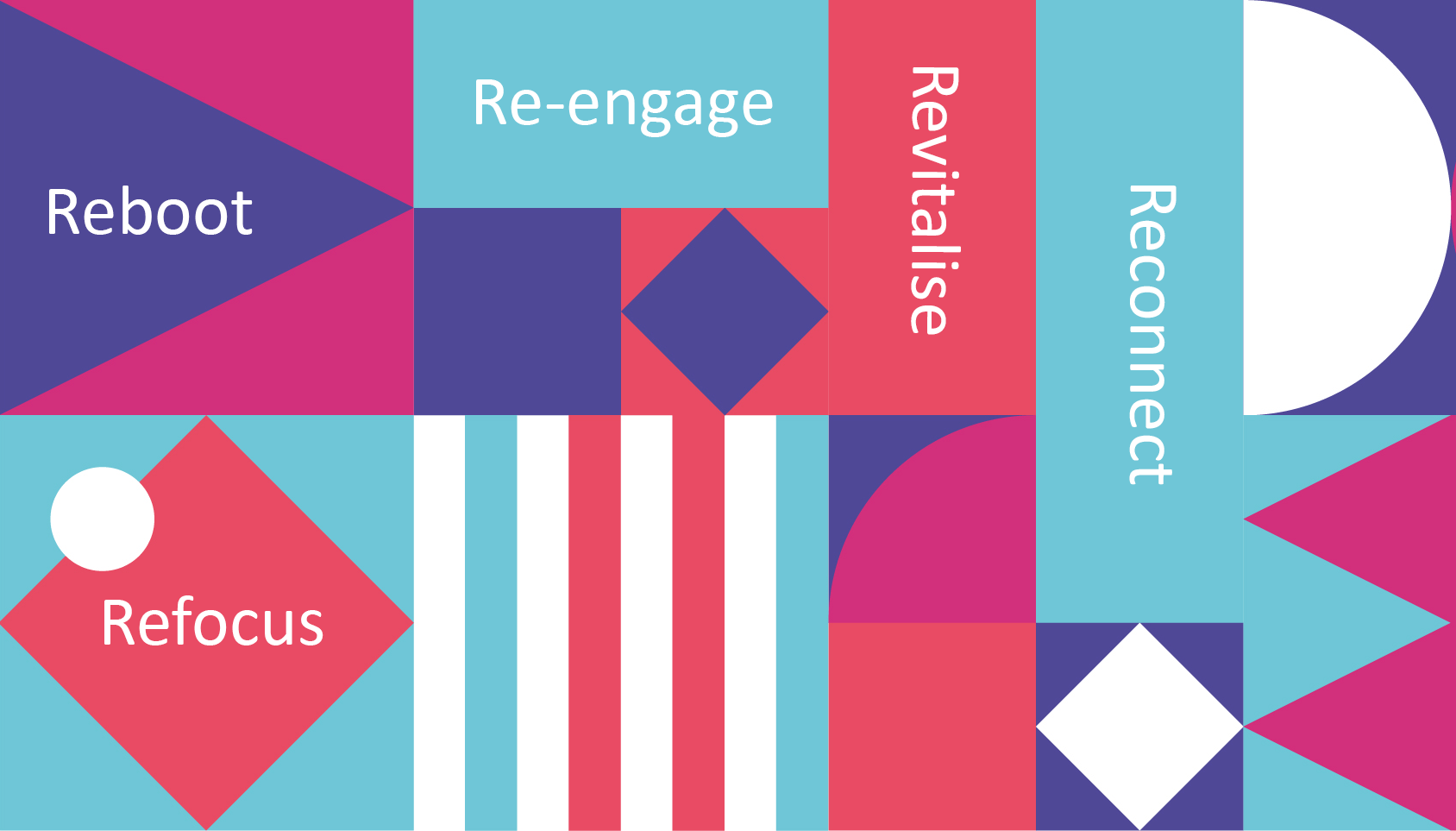 June 22nd, 2020
Now is the time to reboot, refocus and revitalise your business – here are our 5 R's to get you started
To say 2020 has been challenging would be an understatement for almost everyone in business. Starting the year with uncertainty around Brexit, and then the cataclysmic effect of Covid-19, many companies have needed to adapt and pivot to find new markets and new ways of working faster than ever.
They say 'necessity is the mother of invention' and now, in the wake of the pandemic, we are seeing businesses dusting themselves down, emerging, innovating and creating new opportunities to reach new markets and attract business. The need to be visible is now higher than ever.
Here is our five-step action plan of the things you need to think about to get your marketing, PR and communications up to speed so your business can get ahead:
1. Reboot and Review
Start by reviewing where you are at. Before leaping ahead, take time to reflect with your team. Think about your business, your audiences, and your messages – what do you need to stop, start and continue? This simple exercise can be a valuable tool to get things in perspective and to work out what you need to do FIRST.
2. Refocus
If your market has changed, where are your best opportunities? With more potential customers online, can you reach out through social and digital channels? Do you have new potential markets in the more 'digital world', or can you relaunch or repackage a product or service in a more digital way to reach online customers? What do you need to do to 'pivot' your business and your marketing and what are the areas where you are likely to achieve the most success?
3. Re-engage
Depending on what's happened during Covid-19, working from home and furloughing may mean your team are feeling unsure about the future or disengaged. They can be your greatest strength and often have the answers you are looking for. Talk to your people in one to one or group chats, ask for their thoughts and input, and together map out a vision that excites and that everyone feels part of. Even your furloughed team can get involved in this, as they are not 'earning' for the business. Make it fun and get your creative juices flowing!
4. Revitalise
Look at your marketing and your messages both on and off line. Does it need some fairy dust sprinkling over it? Is your website current? What about your LinkedIn profile? Are you posting your successes on social media? Have you got a great story that would get some media coverage, and above all do you have a plan which brings it all together? All your great ideas will position your company and your brand in a positive light and help to attract new customers.
5. Reconnect
Get active, make yourself and your business visible and reach out to customers. People buy from people and above all they buy from people they trust; trust is always important, but even more so in the wake of a pandemic. So, contacting your existing and former customers and contacts, re-establishing relationships, and building your networks should all be in the mix. Online networks are also great for support, and for sparking new ideas, opening doors and creating opportunities. Remember, it's important to keep your profile high.
We are experts in helping to recharge and reboot businesses from the inside out. Our Marketing, PR and Content planning workshops help companies take a step back to reflect, to re-engage with their teams and customers, and to plan for the future.
To find out how we can help, read more about our workshops here.