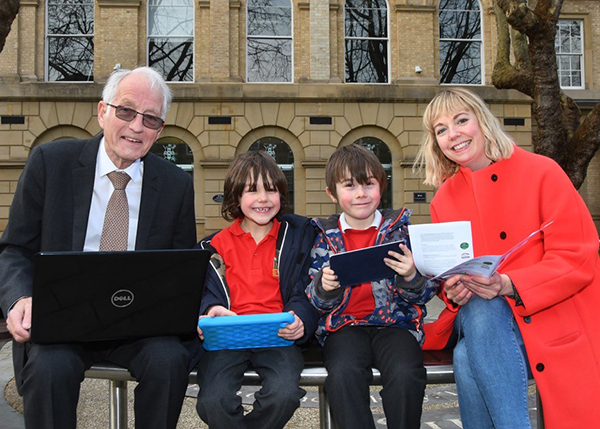 February 11th, 2020
Launching an online safety campaign for TalkTalk
We were delighted to support our client, TalkTalk Ultra Fibre Optic (UFO), with the delivery and launch of an online safety campaign to help parents, carers and teachers source trusted tools and advice about keeping children safe online. The initiative was part of TalkTalk UFO's Community Support Programme as it continues to connect York communities and roll out its full fibre (1Gbps) internet network across the city.
Research carried out by TalkTalk revealed 54% of 3-4 year olds have their own online device and 62% of 11 year olds have their own Facebook account. These statistics reveal just how quickly the younger generation are introduced to the online world and the importance of ensuring those in positions of care are aware of the potential issues children may face.
The campaign, launched in York on Safer Internet Day, 11 February, is a partnership between TalkTalk, the City of York Council's #CodeYork programme and not-for-profit organisation, Internet Matters. It includes a downloadable leaflet that offers age-specific information from Internet Matters for children from toddlers to teenagers to raise awareness about a range of online issues e.g. cyberbullying, sexting and screen time. The leaflet was distributed through schools, libraries and community centres across the city and is also available on TalkTalk UFO's community hub.
We helped bring together all the partners in the campaign to develop the leaflet and launch it in the York Press and on social media. To find out more, read the news article here.